We are ready to discuss your specific health condition and symptoms. We have a three-step process which we recommend patients follow. Here's how it works: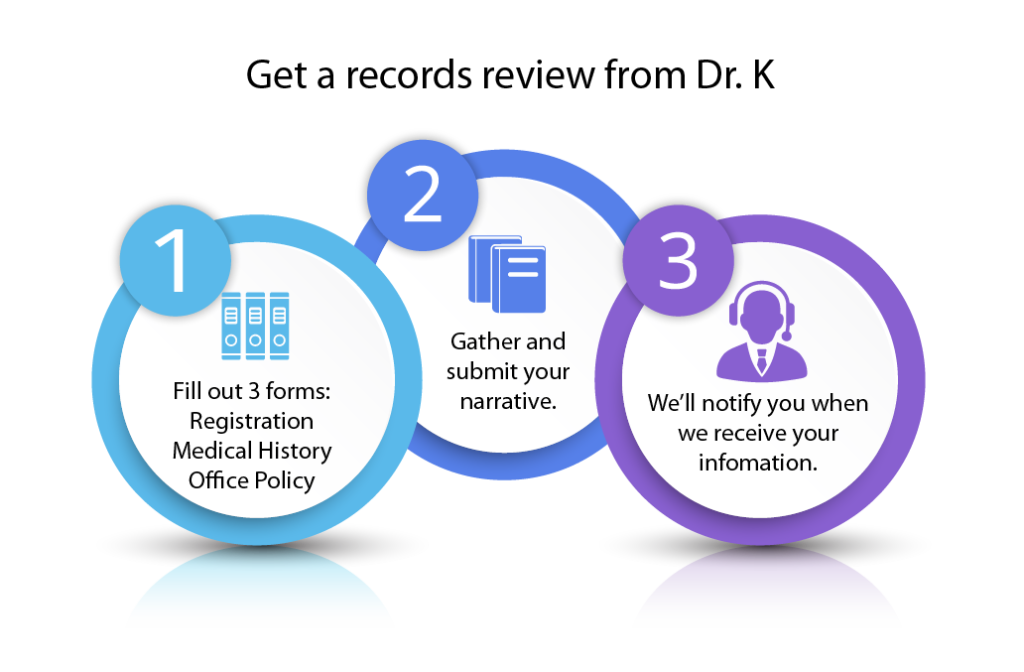 To get your free records review from Dr. K:
Download, print and complete three forms (registration, medical history, and office policy).

Gather and submit your records and narrative (details here).

We'll notify you that we have them. Dr. K will usually

call you within a week.
What happens next?
Dr. K will discuss your situation with you, and provide his suggestions for next steps. This service is provided at no charge to you.