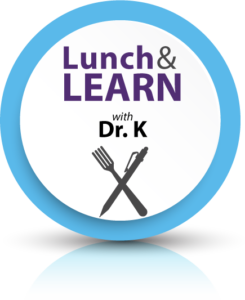 Lunch & Learn
Please join us for the next in our series of Lunch & Learn events. We'll host an informal 30 minute online meeting where you can interact with Dr. K. and ask him your questions about endo, fertility, surgery, or anything else you're interested in.
Seats are limited so everyone will have the chance to participate.
The next Lunch & Learn is:
Monday, December 11, from 1:30 – 2:00 pm Eastern.
To sign up, complete the form. We'll e-mail you a confirmation and directions for joining the event.
And if you can't make that date, or all the seats are filled, we'll put you on a waiting list for first openings at the next meeting.
We look forward to speaking with you soon.