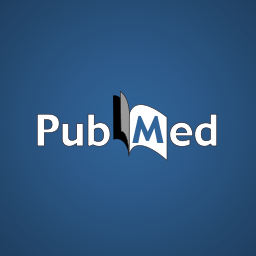 Modifiable

 

life 

style

 

factors

 and 

risk

 for 

incident




endometriosis

.
1 Division of Public Health, Department of Family and Preventive Medicine, University of Utah, Salt Lake City, Utah.

2 Division of Reproductive Endocrinology and Infertility, Department of Obstetrics and Gynecology, University of Utah, Salt Lake City, Utah.

3 Dean's Office, College of Health and Human Services, George Mason University, Fairfax, Virginia.

4 Genetic Epidemiology, Department of Internal Medicine, University of Utah, Salt Lake City, Utah.

5 College of Nursing, University of Utah, Salt Lake City, Utah.

6 Department of Family and Consumer Studies and Population Sciences/Huntsman Cancer Institute, University of Utah, Salt Lake City, Utah.
Abstract
BACKGROUND:
Caffeine, alcohol, smoking and physical activity are known to alter sex steroid synthesis, which may affect hormone-dependent gynaecologic disease risk, such as endometriosis; however, few studies have assessed life style factors prior to endometriosisdiagnosis.
METHODS:
Four hundred and seventy three women, ages 18-44 years, underwent laparoscopy or laparotomy, regardless of clinical indication, at 14 clinic sites, 2007-2009. Women with prior surgically confirmed endometriosis were excluded. Life style factors were assessed prior to surgery. Adjusted risk ratios (RR) of endometriosis by caffeine, alcohol, smoking (serum cotinine), and physical activity were estimated, adjusting for age, marital status, education, race/ethnicity, age at menarche, gravidity, BMI, study site, and other life stylefactors.
RESULTS:
There were no associations between women with endometriosis and alcohol consumption (RR 0.9, 95% CI 0.7, 1.3), caffeine consumption (RR 1.1, 95% CI 0.8, 1.5), or smoking (serum cotinine <10 vs ≥10 ng/mL; RR 1.0, 95% CI 0.7, 1.6). Similar null findings were found between endometriosis and weekly occurrences of physical activity and total walking, moderate, and vigorous activity; a modest trend was found between total daily sitting time and increased endometriosis risk.
CONCLUSIONS:
This study, which is unique in its capture of life style exposures prior to incident endometriosis diagnosis, largely found no association between alcohol, caffeine, smoking, and physical activity and risk of endometriosis.
KEYWORDS:
alcohol; caffeine; endometriosis; epidemiology; physical activity; smoking
---
Dr. K's Comment:
An interesting article vocalizing what we already knew - that endometriosis is not a lifestyle disease. Why would anyone think that endometriosis is something a woman choose to have?